8 Puzzle Solution Finder Download
The 8-puzzle solution finder is a totally free software which you can download using the link below.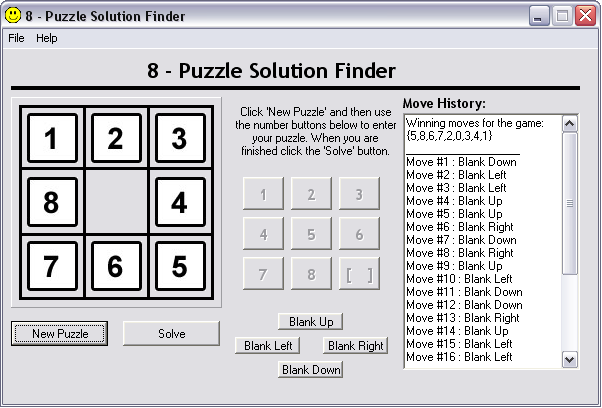 Version: 1.12
License: Free
Limitations: No limitations
Requirements: Windows 98/Me/NT/2000/XP/2003 Server/Vista
NOTE: You can report any bugs using the contact page so that we can apply the fixes and update the software for your download. Also you may bookmark this page to check for further updates.

Bookmark this page for further updates